Staff
We believe that only people who occupied strategic positions are competent to train participants wishing to develop their potential. This is why our trainers have at least 15 years of experience in renowned companies and often leader in their field.
Jean-Louis Festeraerts | Founder & CEO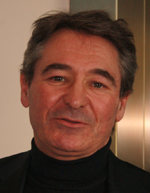 After holding management positions in U.S. and European multinationals (Xerox, Societe Generale and Econocom), Jean-Louis decided ten years ago to devote to training and coaching. He now heads
Foster &Little, which has only one goal: to improve the quality of life of participants in various training on their workplace.
On the academic Jean-Louis is responsible for the Marketing Department at the Evening Classes EPHEC and Scientific Coordinator in the Diploma in Business Management in the Group ICHEC.
As coach he accompanies officers and heads of public and private companies in order to achieve their goals. « Everyone is aware of the merits of the rules but it is very difficult to apply. I assume that mankind, unlike animals or objects, has the ability to make choices freely, in full congruence with its values, its objectives …. If a company wants to make the most of its employees, managers must comply with this ability to make choices.»
Fred Kofman, a former professor at MIT, author of Conscious Business

Sophie Van de Venne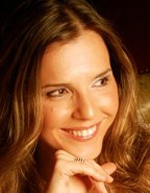 Sophie begint haar loopbaan in het domein van de communicatie alvorens opdrachten uit te voeren als Account Manager bij Mobistar. Vervolgens bekleedt ze in dezelfde maatschappij de functies van Retail Marketing Expert Manager en van Head of Field Marketing. Gesterkt door dit succes vervoegt ze telefoonoperator Orange UK in Londen waar ze het team leidt dat verantwoordelijk is voor B2B communicatie. Houder van een diploma Marketing (Brussel) en van een Master diploma Consumentenpsychologie (University of London) is Sophie een geattesteerde coach, trainer en praktijkmeester in PNL. Sophie is gedreven om ondernemingen te helpen bij het opdrijven van hun resultaten door de ontwikkeling van diversiteit en inclusief leiderschap, een grote troef voor het prestatievermogen en concurrentievermogen van bedrijven. Tijdens verblijven in het buitenland (zeven jaar in Engeland en Maleisië) toont Sophie veel belangstelling voor culturele uitwisseling en internationale betrekkingen. Ze ontwikkelde haar deskundigheid door het coachen van zaakvoerders en bedrijfsleiders uit de vier windstreken (Groot-Brittannië, Italië, Frankrijk, Maleisië, Singapore, Australië en India). De trainingen en coaching sessies kunnen gegeven worden in drie talen: Nederlands, Frans en Engels.
Michel Bienert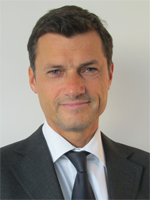 Michel has a degree in Marketing and Foreign Trade and was trained at INSEAD (Fontainebleau) on General Management and at COACHING WAYS (Brussels) on Coaching and Training skills. He starts his career as a sales representative at Rank Xerox in 1989 before carrying out various positions as sales and marketing manager mainly in B tot B (Fountain) and B to C (Bébé Confort) businesses. Subsequently, he holds the positions of Purchasing Director and Business Unit Director at Antalis, the world-leading distributor of paper, packaging solutions and visual communication products for professionals. This experience leads him to the HVAC sector in 2008 where he's in charge of the Belgian subsidiaries of Baxi and De Dietrich. 6 years later, after having implemented a new business model, gained market share and doubled profitability, Michel is appointed Managing Director of Comap and VSH Belux, 2 Aalberts Industries companies producing HVAC products. It takes him less than 18 months to merge the 2 companies and implement a new commercial approach offering total solutions rather than single components.
Since early 2015, Michel has joined Foster & Little, a Training and Coaching company based in Brussels, the heart of Europe. Michel is passionate about helping organisations to boost their productivity and profitability through genuine team spirit, effective communication and the development of their employee's competences. Thanks to an international education, Michel is fluent in French, Dutch, English and German and has a good understanding of intercultural and cross border aspects in multinationals. Michel has a proven experience with marketing strategies, mergers and restructuring. Trainings and coaching sessions can be given in English, French, German or Dutch.
Laurent Wybauw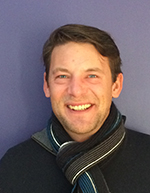 Laurent, graduated in trade started his career in 2001 at British Telecom in Amsterdam.
He then decided to pursue his career in sales by joining one of the main leaders in the paper & board industrial sector. This function led him to actively represent European and North American producers in Benelux, France & Germany in a sector in full transition. He went through several mergers and managed multiple re-organisations. Such a high competitive environment allowed him to develop the capacity to face and manage crises & transitions and to adapt to various social cultures.
Dynamic, communicative and results oriented, he then joined the Reno di Medici, one of the main European plain board producers and gained promotion to Sales Manager for several European markets. This aroused his passion for the human & organizations complexity, change management and the resistance to it. For several years, he has trained to multiple approaches including mindfulness, positive psychology, NLP, Enneagram, MBTI, PCM and Emotional Intelligence. He has also followed a " Train the Trainer " course and is now in the process of becoming a certified ICF coach at Coaching Ways Belgium. Based on his successful commercial experience and his willingness to pass it on, he recently joined the Foster & Little team to support teams and companies in realizing their full potential in terms of performance and well-being. Laurent is trilingual French – English – Dutch.

Bart Maes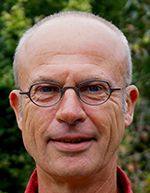 Bart Maes started his own company and turned it into a succesful and financially healthy organisation with some 50 employees. 20 years of experience gave him a lot of useful knowhow he wants to share with CEO's and employees of SME's.
He has picked up a good deal of expertise in outlining the mission and vision of companies (company identity, company values), in business matters as strategy, organisation, market issues,… as well as in human matters (talent development, competence- and communication management, employees policies,…). As Bart's company is operating in the certification business in the agri-food sector, Bart is very well informed about the food sector. Engaging people, training and coaching of employees has always been one of the core activities in Bart's career. Bart is fascinated by people and has a very strong faith in the power of people. He has a talent for listening to people, he is good at brainstorming, he is dynamic, focused and results-driven. For Bart, mutual respect, trust and open communication is the key to good cooperation within companies. Respect, trust and open communication bring people together and turn them into committed and motivated employees.
Bart's passion is to train and coach people in order to develop these fundamental attitudes.